Kenan Yavuz Etnografya Müzesi – 2021 Sılletto Prıze Kazanı
7 May 2021
Posted by:

Muze Yonetimi

Categories:

Basında Biz, Duyurular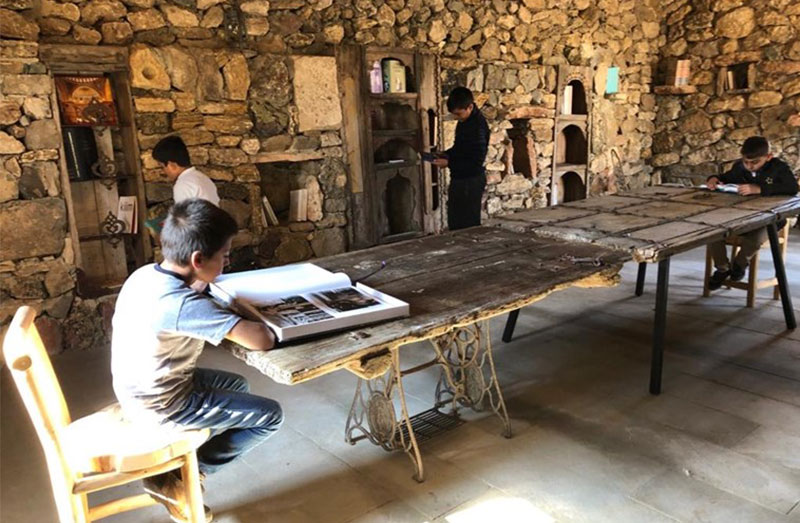 Kenan Yavuz Ethnography Museum, Beşpınar, Turkey
www.kenanyavuzetnografyamuzesi.org
The museum which has won this award for 2021, although young in age, has managed to find very effective ways to advocate the conscious return to local roots and heritage. It is very successful in engaging its local community and is equally forceful in demonstrating how cultural projects, which build on the richness of village heritage, can regenerate rural social and economic life.
ABOUT KENAN YAVUZ ETHNOGRAPHY MUSEUM
Initially a private museum founded in 2019 by Kenan Yavuz and his family, Kenan Yavuz Ethnography Museum has assumed a broader social and cultural mission for its community and region. Located in a remote Beşpınar village in the Bayburt region in the northeast of Turkey, the museum has become an advocate for the conscious return to local roots and heritage, revitalization of the village of Beşpınar and neighbouring settlements, and wider awareness of the benefits of village and community life more generally. The museum addresses the dramatic transformation of Turkey during the last century as a result of migration from villages to cities and the abandonment of many villages. Kenan Yavuz Ethnography Museum aims to reverse this trend by demonstrating how cultural projects and greater awareness of the richness of village heritage can revitalise villages and the lives of their residents, young and old.
Visitors to Kenan Yavuz Ethnography Museum can experience how the inhabitants of Bayburt villages lived in the past. Initially focused on the Yavuz family, the collection has expanded with the addition of objects salvaged from damaged and destroyed houses, old shops, farms, and abandoned sites in the neighbouring area. These objects document rural life in this region during the first half of the 20th-century. Formal exhibition galleries are located in the Village House. Visitors can also explore various thematic houses, buildings and shops in the museum Village and see how a traditional tandoor and an old mill work, savour tea or coffee on an open veranda, pray at the mosque, browse through books at the library, visit a bird den, or just play and relax, immersed in the local environment and culture.
Kenan Yavuz Ethnography Museum regularly holds festivals featuring songs, folktales, children's games, and recipes, as well as re-enactments of traditions related to the life cycle. Especially popular are weddings and engagements. They also organise lectures on crafts, farming, and endemic plants. Thanks to such programmes, social media, and publicity in Turkey and beyond, Kenan Yavuz Ethnography Museum has managed to attract a wide and dedicated following.
The museum's goal is to preserve and revive the tangible and intangible heritage of local villages in the Bayburt region. Aware that economic development is essential to the realisation of this goal, Kenan Yavuz Ethnography Museum is demonstrating the potential of heritage tourism and the hospitality industry to create new jobs and improve the quality of life for the villagers and inhabitants of the wider region of Bayburt.
Source: EMYA2021 Winners Brochure