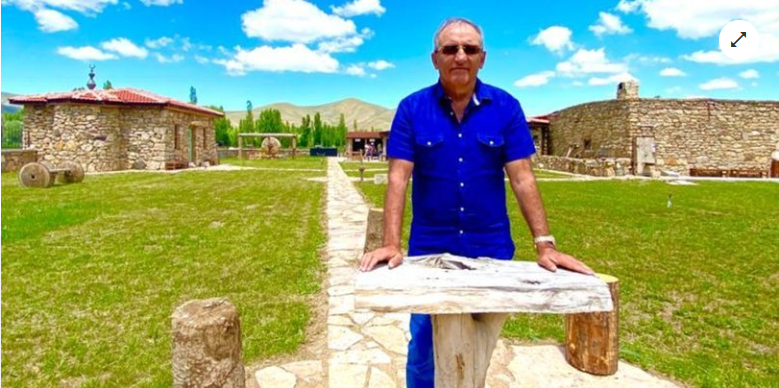 Kenan Yavuz Ethnographic Museum Founder – Kenan Yavuz President of the Cultural Foundation
Kenan YAVUZ Cv
Kenan Yavuz, born in Bayburt in 1959, graduated from Ankara Economic and Commercial Sciences Academy, Department of Business Administration in 1981. He completed his master's degree at Istanbul University Faculty of Business Administration Institute of Business Economics.
Kenan Yavuz, who started his business life in Koç Holding in 1985, worked in different disciplines of the company until 2004 and worked as a manager at various levels. Yavuz, who completed his MBA at Yeditepe University for the second time between 1998-2000, was appointed as a Member of the Board of Directors of Petkim Petrokimya Holding in March 2004 and as General Manager of Petkim in May 2004. Turkey's most important strategic enterprise privatization process from the beginning of the Petkim Petrochemical Holding was completed in 2008. Upon the request of SOCAR, the State Oil Company of Azerbaijan, which bought Petkim, he continued his duty as Petkim General Manager after privatization.
In 2009 SOCAR within the framework of the establishment decided to expand their activities in Turkey agreed SOCAR Turkey Enerji AŞ Chairman / CEO was appointed.
Since 2009, SOCAR Turkey Energy Inc. established STAR Refinery, Petlim Limancılık Ticaret, SOCAR Power Energy Investments and distribution companies. Kenan Yavuz, Refining-Petrochemicals-Energy-Logistics-distribution based on the integration of Turkey's economic history, which has become the largest industrial investor
SOCAR Turkey Enerji A.Ş. the Presidency (CEO) until the task was executed in April 2016.
Besides many non-governmental organizations; Kenan Yavuz is a member of TÜSİAD, DEİK and MÜSİAD, and a member of the Board of Directors of the URAK International Competition Research Association.
In August 2015, he was awarded with "LEAVE MEDAL" by the President of the Republic of Azerbaijan, Ilham Aliyev.
Currently İrfan Plastik ve Kalıp Sanayi ve Tic. A.Ş, Ezgert Turizm A.Ş. and Yavuz Management Solutions Ltd. Şti, İrfan Gayrimenkul ve Danışmanlık Ltd. Şti is the President of the İrfan Group of Companies, which includes companies.
Kenan Yavuz, who has many interviews and articles published in various newspapers and magazines, is married with two children and speaks English.