A living and living cultural space
16 May 2021
Posted by:

Muze Yonetimi

Categories:

Basında Biz, Duyurular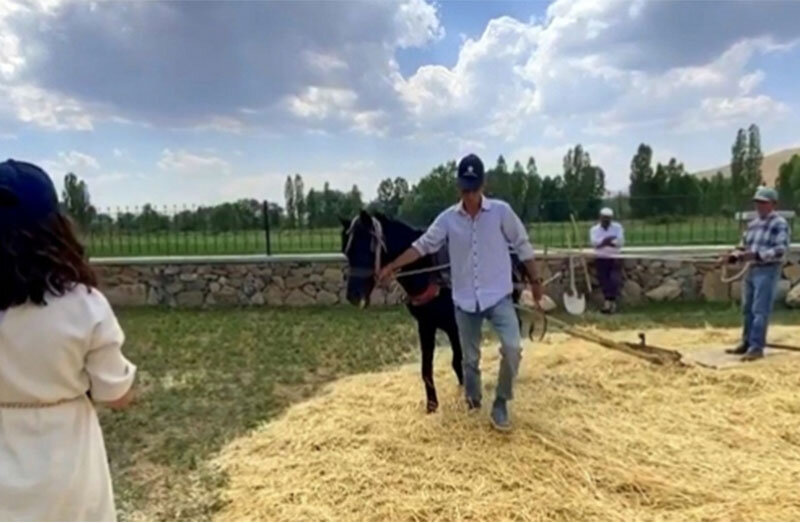 https://www.hurriyet.com.tr/seyahat/yazarlar/saffet-emre-tonguc/turkiyenin-muzeler-zaferi-41810495
A living and living cultural space
Among the award winners, this museum was perhaps the most surprising for me. Bayburt was the Baksı Museum for me. But this is such a geography that it blooms like a flower in the middle of the steppe, taking away the pain of years of being silent.
In fact, the foundation of this museum is laid with a similar story to Baksı. This project, initiated in Beşpınar Village of Bayburt, where businessman Kenan Yavuz was born and raised, includes 25 different spaces created with stones and woods collected from ruined houses in the surrounding villages. The total area of ​​the museum, which is organized to contribute to the improvement of the socioeconomic and sociocultural structure of the region, is 15 thousand square meters. By the way, they are also building a small hotel for the museum. With its Seljuk architecture, they are in preparation to carry the 'inn' style accommodation atmosphere of the past.
Museums victory of Turkey
This is a cultural step made with great effort. In the area organized as a living museum, activities are organized to keep the culture of cohesion and sharing alive, children's games, fairy tales, endemic plant promotion, mouth bar tradition, wedding and henna traditions, examples of cooperation with the method of cooperation, which are important parts of the traditional local culture that have sunk into oblivion. Thus, it is aimed to preserve the old and to make it visible in modern life and to take place in the memory of the new generations. They also plan to organize festivals to reach larger audiences in the future.
Museums victory of Turkey
The shops where traditional arts are performed in the village square provide the opportunity to chat in a journey to the past; While your children are playing in the traditional children's playground, your tea you sip in the village coffee is accompanied by the rhythm of the iron forging sounds from the blacksmith's shop. It is worth changing your route for this museum, which salutes from one end of Anatolia with presentations prepared using lived stories, real people and their belongings.
Museums victory of Turkey
The museum was awarded for being established with the support and participation of local people. Business person Kenan Yavuz says that they will build a Seljuk inn for the arrivals to stay.