A great success story
23 May 2021
Posted by:

Muze Yonetimi

Categories:

Basında Biz, Duyurular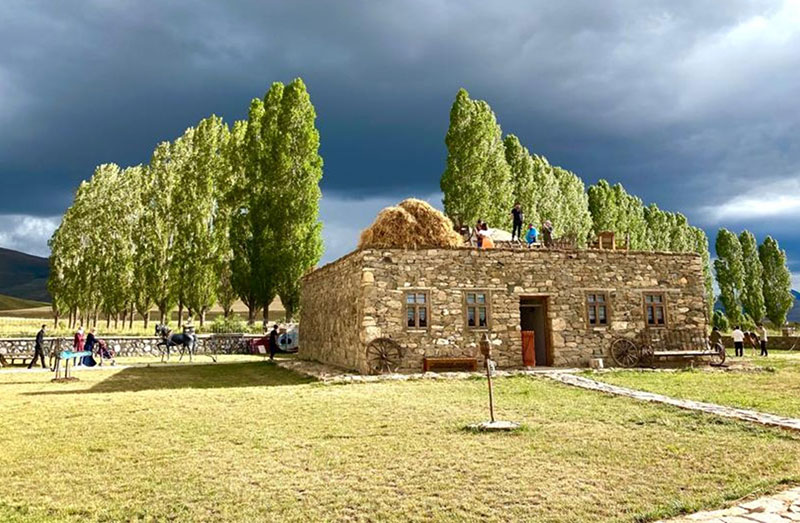 https://www.milliyet.com.tr/yazarlar/ali-canip-olgunlu/buyuk-bir-basari-oykusu-6511438
It is the pride of all of us on behalf of Anatolia that Kenan Yavuz Ethnography Museum in Beşpınar village of Bayburt is worth the "2021 Silletto Award".
It recently announced the European Museum of the Year awards. Kenan Yavuz Ethnography Museum in Beşpınar village of Bayburt was awarded one of the major awards in six main categories of 2021. In recognition of the contribution and respect of the Silletto family to the cultural heritage, the Silletto main category museum award was given to Kenan Yavuz Ethnography Museum in front of many museums in Europe by the selection committee with great gratitude and honor. The reason why this award, which makes us all proud on behalf of Anatolia, is deemed worthy of our museum is another source of honor. Kenan Yavuz Ethnography Museum was awarded for such virtuous reasons such as "bringing cultural heritage together with its roots, making cultural richness visible, contributing to the social and economic development of the region by working with the local people".
Anatolian dervish
Bayburt is one of our cities, which is the lodge of our oral and written literature. It is one of the three cities where Dede Korkut stories were written; however, he could not draw the gaze on him as he deserved. Of course, culture is the reason for everything; However, as long as they cannot turn into an indicator with artworks, our cultural heritage is forgotten, destroyed or even ignored over time. Unfortunately, many cities of Anatolia did not adequately utilize their cultural heritage. We need city, town dervishes and heroes in order to evaluate something that is valuable. Kenan Yavuz Bey is both a dervish and a hero in our eyes and in our hearts as an Anatolian cultural historian, with the Ethnography Museum, which he built in his village where he was born and raised, with great financial and moral efforts.
Success story
The European Silletto Grand Museum Award was brought to our country by the efforts of the dervish man Kenan Yavuz Bey, who is full of giving, not the heart, and the very valuable advisory board members who responded to his enthusiasm. As I personally witnessed the synergy created in the village by including the entire population of Beşpınar village in the ethnographic structure of the museum, I once again send my personal love and respect to him through all my readers. Kenan Yavuz Ethnography Museum is the product of a great success story that a virtuous person who does not have any financial expectations and does not have a personal populist expectation can only do.
Ultra all inclusive vacation on a private island in the Seychelles
Club Med with 70 years of experience
Traffic Insurance Prices Decreased!
Ethica Insurance
by Taboola
I invite you to appreciate the importance and degree of the award won by the Kenan Yavuz Ethnography Museum, which brought the European grand museum award of all culture and arts platforms in our country, especially our Ministry of Culture and Tourism. I am complaining about the strange news made by those who missed this great success story and the resulting award with a few small news headlines, and even those who did not understand the grand prize for cultural heritage. Kenan Yavuz, who had the opportunity to work hard with city dervishes and heroes in some cities, especially Konya, Tokat, Kars and Mardin, started out by calling Bayburt us instead of me and brought the European museum award to his village. be love from the Creator …
We are pleased that our Troy Museum and Eskişehir Odunpazarı Modern Museum have also been awarded special awards.