The most prestigious museum award in Europe came to Beşpınar Village
10 May 2021
Posted by:

Muze Yonetimi

Categories:

Basında Biz, Duyurular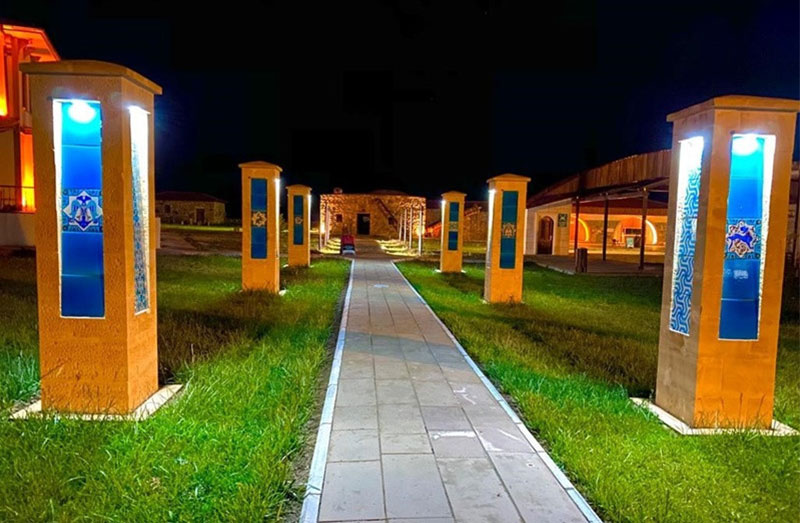 https://www.dha.com.tr/kultursanat/kenan-yavuz-etnografya-muzesine-avrupadan-buyuk-odul/haber-1825654
The ethnography museum established in Bayburt Beşpınar Village, where businessperson Kenan Yavuz was born and raised, won the Silletto grand prize at the EMYA (European Museum of the Year Award) organized by the European Museum Forum (EMF) within the Council of Europe.
The European Museum Forum justified the award of the Silletto award to the Kenan Yavuz Ethnography Museum, which took 10 years to build and was established on an area of ​​15 thousand square meters. and to sign exemplary projects, to bring the immigration problem to the agenda due to the dramatic socio-economic transformations in the last century, to introduce the life and stories of the local people with an institutional identity, to bring the historical and cultural heritage of the region to the world and to contribute to the socio-economic life.
It carries the traces of civilization
Kenan Yavuz, who received the award from Carol Jackson, a member of the Silletto Trust and Dina Sorokina, a member of the EMYA Jury, said that her family created a social responsibility project with the aim of paying off the museum project to the land where she was born and grew up. Noting that he is proud that the museum, which has been operating as a result of 10 years of effort, has been deemed worthy of a great award in the international arena, Yavuz stated that his aim is to carry the cultural heritage of Anatolia and the traces of the great civilization from the past to the future. Noting that it is not possible to embellish the Anatolian civilization in the memory of new generations without space, Kenan Yavuz made the following assessment:
Our museum will lead tourism
"We have to protect our beauties that should not change and keep them alive in the minds of new generations in the relationship of time-space. We tried to bring a brand new perspective to the world understanding of museology. Based on life, we built a village of 15 thousand square meters, consisting of 25 different places, with the stones and woods we collected from the ruined houses in our villages.
Due to the intense interest and demand we see, we will train an accommodation facility in the form of an "inn" with its Seljuk architecture for the upcoming tourism season. We named our facility, which will lead the culture and experience tourism, "The Place Where Stones Speak, Loru Han". It will introduce Bayburt's ancient culture, My Grandfather Korkut, Poet Zihni, Ağlar Baba; We will share all the subtleties, texture and scent of our local folklore with museum visitors and guests, and endeavor to ensure that they leave Bayburt as cultural ambassadors. I would like to express my gratitude to our Governor of Bayburt, Mr. Cüneyt Epçim, our mayors, members of the Board of Directors and Advisory Board, and of course my wife and children, the people of Bayburt and the citizens of Beşpınar, who contributed to this magnificent success. It has been a great source of pride for us to bring this beauty to our country. "