State artist Gülsin Onay in Bayburt
20 September 2021
Posted by:

Muze Yonetimi

Categories:

Basında Biz, Duyurular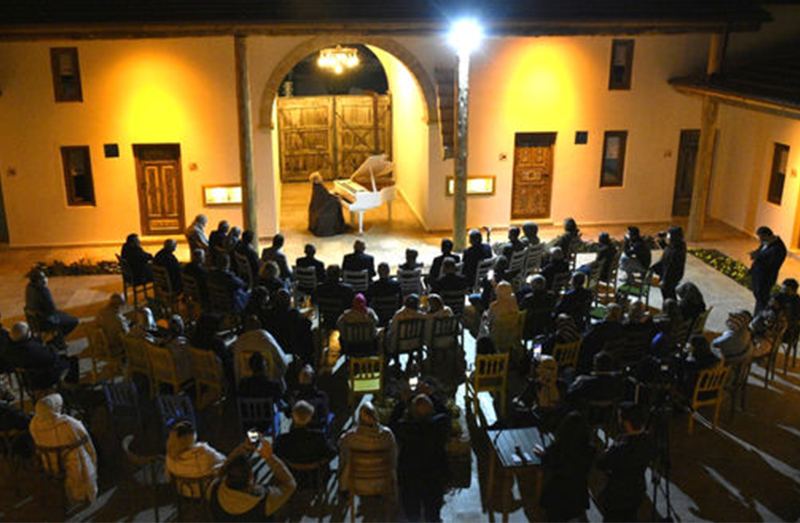 https://www.haberturk.com/devlet-sanatcisi-gulsin-onay-bayburt-ta-3196254
Kenan Yavuz Ethnography Museum, which won the Museum of the Year award in Europe in 2021 for its successful projects in making cultural heritage visible, hosted state artist Gülsin Onay.
Gülsin Onay, who started her artistic life as a "Wonderful Child" by working with the world's leading orchestras and conductors, is considered an exceptional Chopin performer in the international arena. He was recognized as the most powerful interpreter of composer Ahmet Adnan Saygun around the world and introduced Saygun's works to the world. Having the title of State Artist, Gülsin Onay is also the lead singer of the Presidential Symphony Orchestra and a UNICEF Turkey goodwill ambassador.
"BAYBURT HAS NOT BEEN PERSECURED SINCE BAYBURT HAS BEEN"
According to the famous story told from tongue to tongue; One day, a symphony orchestra comes to Bayburt. All Bayburt people come to watch this concert. At the end of the concert, a journalist asks the citizen how he found the concert. The people of Bayburt do not accept the humorous story, which is described as "Bayburt has not been persecuted like this since Bayburt".
State Artist Gülsin Onay said, "Bayburt has a very special place among us classical music artists. I am very excited that Kenan Yavuz Ethnography Museum is the Museum of the Year in Europe. After the award was announced, I congratulated and felt proud on behalf of my country. I also wanted to give a concert here to contribute to my field. I would be happy if I could enrich the messages given to the world from this beautiful corner of my country with my music." used the phrases.
Reminding that the orchestra had to give two concerts on the same day due to the great interest in the concert given by the Presidential Symphony Orchestra in Bayburt on April 17, 2008, Onay said: I believe it is beauty. If I can leave a mark on the people of Bayburt who are in love with their land and country, I will be very happy. I congratulate the Kenan Yavuz Ethnography Museum, the Museum of the Year in Europe, by receiving the 'SILLETTO' award, the world's most prestigious award in the field of Cultural Heritage. I was very impressed with the museum, they made our cultural heritage visible in a magnificent atmosphere." he said.
Museum Founder Kenan Yavuz said, "One of the most important international artists of our country, Ms. Gülsin Onay, came from distant lands to support our museum with great devotion and performed this magnificent concert. The concert was watched from the center of Bayburt at the same time, with a screen placed on the Bayburt Clock Tower square." made the statement.
After the concert, Bayburt Mayor Hükmü Pekmezci presented a traditional dress of Bayburt, an ehram, to Gülsin Onay.