Ministry of Culture and Tourism Special Award Kenan Yavuz Ethnography Museum
17 December 2022
Posted by:

Muze Yonetimi

Categories:

Basında Biz, Duyurular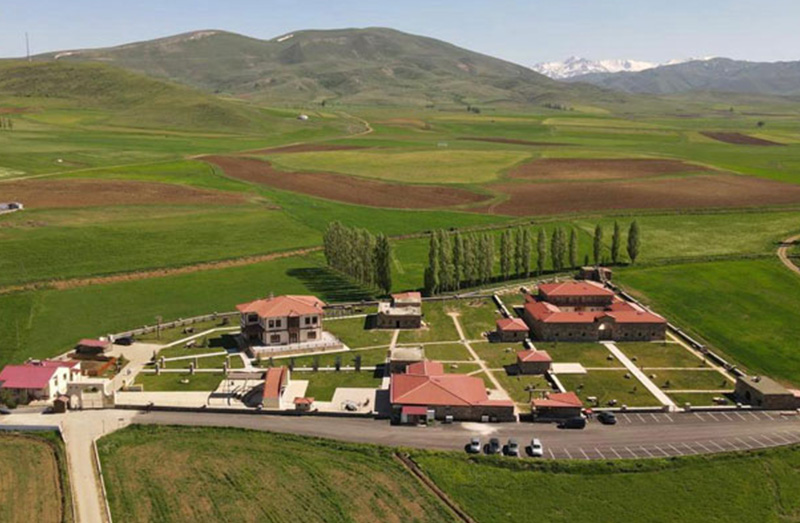 https://www.bayburtpostasi.com.tr/kultur-sanat/kultur-ve-turizm-bakanligi-ozel-odulu-kenan-yavuz-etnografiya-h22060.html
Bayburt Post – The Ministry of Culture and Tourism Special Awards, given to those who contribute with original works, practices, comments or scientific research in Turkey, found their owners. Kenan Yavuz Ethnography Museum, which is the only museum in Europe to win two awards, was also deemed worthy of the 2022 Ministry of Culture and Tourism Special Award.
The jury chaired by Özgül Özkan Yavuz, Deputy Minister of Culture and Tourism, announced its decision today. Deputy Minister of the Jury Ahmet Misbah Demircan, General Manager of Fine Arts Ömer Faruk Belviranlı, General Manager of State Theaters Mustafa Kurt, Rector of Mimar Sinan Fine Arts University Prof. Dr. Handan İnci Elçi, Deputy Chairman of the Presidential Culture and Art Policy Committee Prof. Dr. İskender Pala and Ankara Music and Fine Arts University Rector Prof. Dr. Erhan Ozden took place.
In the statement made by the Ministry on the subject, "Contributing to the economic development of the region where it is located, increasing the economic and social quality of life by working with the local people, making our cultural depth visible, setting a unique example in experience and cultural tourism, being Europe's most successful in terms of cultural heritage in 2021 and 2022. It was given to the Kenan Yavuz Ethnography Museum for successfully representing our country in the international arena by winning two important awards at once.
Kenan Yavuz Ethnography Museum Founder Kenan Yavuz said in a statement after the announcement of the decision, "It was a great success for us to be deemed worthy of the Special Award of our Ministry of Culture and Tourism." Yavuz said: "It was a great source of pride and motivation for us that our museum was deemed worthy of a special award in 2022 as a result of the evaluation made by the jury of our Ministry of Culture and Tourism consisting of the most important authorities of our country. By winning the European Museum of the Year Award given by the European Museum Forum (EMF-EMYA) in 2021 and the European Union Cultural Heritage Europa Nostra (European Union Cultural Map Europa Nostra) grand prizes in 2022, it has become one of the world's leading names in the field of cultural heritage. We became the only museum to have received two of its most important awards. Now, being deemed worthy of the Special Award of the Ministry of Culture and Tourism has been a great success for us. I would like to express our endless gratitude to the jury who deemed us worthy of this award. We are a museum of sincerity. The fact that the works we have carried out together with my family and friends as a social responsibility project to pay our debt to our village, our land and our roots meet with such great awards is a series of beauties that we will find difficult to reach even in our dreams. Our journey to live and keep alive the beauties of our Anatolia that is about to be forgotten, to bring the depths of our cultural heritage together with our young people, to introduce the ancient Bayburt culture and history to the world, and to be a unique example of experience and cultural tourism, meets with another beauty every day. the wave is growing.
As the Founder of the Museum, my biggest dream, which I have worked and prayed for, to come true in this world, is an award that I will receive from our President, who always rewards and encourages the ingenuity with his compliments. Hopefully, this dream will come true thanks to our award announced by the Ministry of Culture and Tourism." On the other hand, the Ministry of Culture and Tourism gave a special award to the Chess Museum/Gökyay Foundation, which enabled the spread of chess, which provides analytical and multi-dimensional thinking, especially among the youth, for its important work on keeping the "Ahi-Order" culture alive.