'Loru Han' project at Kenan Yavuz Ethnography Museum
30 December 2020
Posted by:

Muze Yonetimi

Categories:

Basında Biz, Duyurular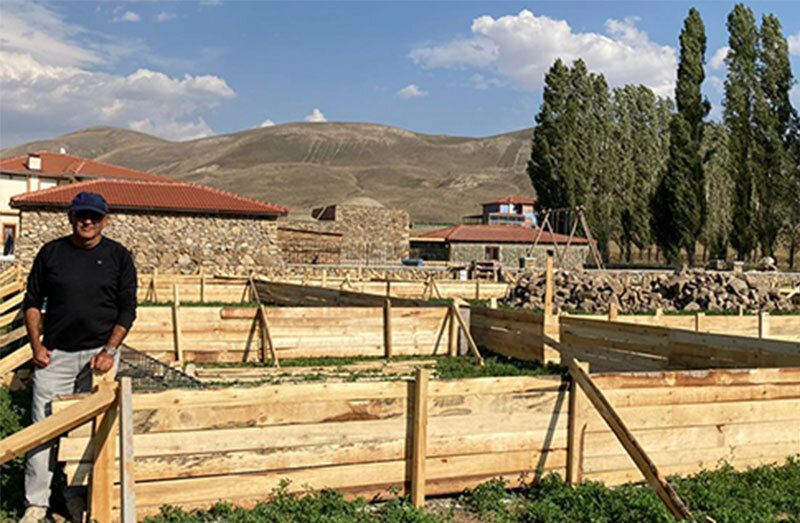 http://www.bayburtpostasi.com.tr/kultur-sanat/kenan-yavuz-etnografya-muzesi-nde-loru-han-projesi-h19501.html
Kenan Yavuz Ethnography Museum, which has come to the end of its physical growth, also solves the accommodation problem. Han culture, which has important traces in the economic and cultural lives of the cities and is now replaced by hotels, will live with Loru Han, which will be built in accordance with the Seljuk architecture in Kenan Yavuz Ethnography Museum.
Kenan Yavuz, the founder of the museum, stated that after the meetings with the advisory board, the idea of ​​the inn project, which was thought to meet the accommodation needs, emerged and the location was determined and the construction started. Expressing that they will complete a large part of the construction until October, Yavuz noted that Loru Han will be active in the upcoming tourism season. Kenan Yavuz said that Loru Han, which will be built in an ethnographic structure integrated with the museum, will be built with stones supplied from the mountains in the region as in other buildings, and said, "We will highlight Seljuk architecture in our Han project. A large courtyard in the middle, all rooms facing the courtyard. We will have 1 restaurant and 9 rooms. It will have a large garden. This will be built as a museum inn. With this structure, we will complete our physical growth. It will be a very original, high-level facility ".
Kenan Yavuz, who reminded the museum's slogan, "Come to Us, Lives Us", said, "Our aim is to build a complex space that will serve Bayburt's whole, general ethnoography, cultural structure, and historical identity. This place will also highlight Bayburt's food culture. One of the slogans of our museum is "Whoever Comes to Us Lives Us". What we mean by this is that anyone who comes to this region should eat Bayburt's food, learn about Bayburt's bars and come back breathing Bayburt's cultural texture. We will not be chasing modernity here. We make an effort to display our unique identity, our own cultural and social texture, our traditions, and our lifestyle, "he said.
Yavuz said that the season was opened on June 15 within the framework of certain rules due to the pandemic number of nearly 8 thousand and the museum started its activities as of this date and added that they hosted nearly 8 thousand visitors despite all the restrictions of the pandemic process.