Kenan Yavuz Ethnography Museum Reached 8 Thousand Visitors During the Pandemic Period
9 September 2020
Posted by:

Muze Yonetimi

Categories:

Basında Biz, Duyurular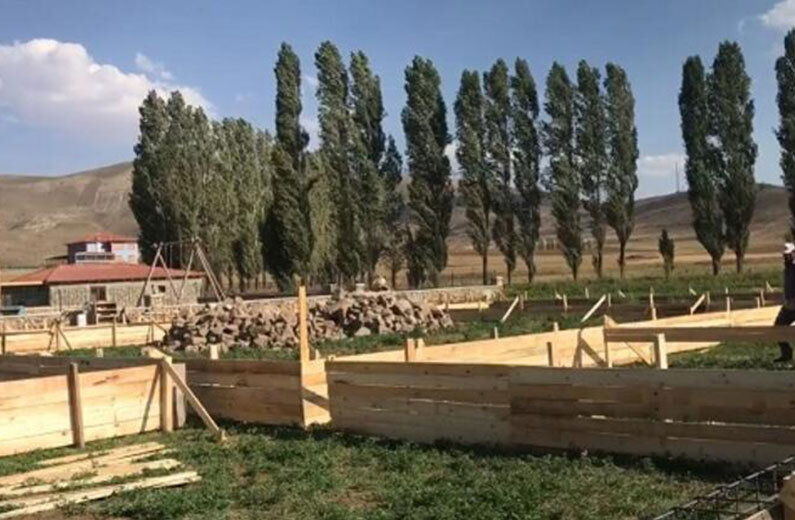 http://www.bayburtpostasi.com.tr/kultur-sanat/kenan-yavuz-etnografya-muzesi-nde-loru-han-projesi-h19501.html
Kenan Yavuz Ethnography Museum, which has come to the end of its physical growth, also solves the accommodation problem. Han culture, which has important traces in the economic and cultural lives of the cities and is now replaced by hotels, will live with Loru Han, which will be built in accordance with the Seljuk architecture in Kenan Yavuz Ethnography Museum.
Kenan Yavuz, the founder of the museum, said that after the meetings with the advisory board, the idea of ​​the inn project, which was thought to meet the accommodation needs, emerged and the location was determined and the construction started.
Expressing that they will complete a large part of the construction until October, Yavuz noted that Loru Han will be active in the upcoming tourism season.
"The stones of the museum to be built will be collected from the surrounding villages and mountains"
Underlining that the stones used in the buildings of the museum were collected from the surrounding villages and mountains, Kenan Yavuz said that the stones of the inn, whose construction started, will also be collected from the surrounding villages and mountains. Inspired by the former name of Beşpınar village where the museum is located, 'Upper Loru', the hotel museum will also be named 'Loruhan'. "We found it appropriate to use it.
"We will highlight the Seljuk architecture"
Noting that the middle of the museum hotel will have a courtyard as in the Seljuk architecture, Yavuz said, "We will have about 10 rooms including the restaurant. We will have a large garden, and we will build our inn as a museum hotel".
Yavuz stated that the construction will be completed at the end of October, it will be ready for the tourism season next year, and that it will be opened in June 2021 and meet with its visitors.