"Harman Festival" held at Kenan Yavuz Ethnography Museum
30 July 2020
Posted by:

Muze Yonetimi

Categories:

Basında Biz, Duyurular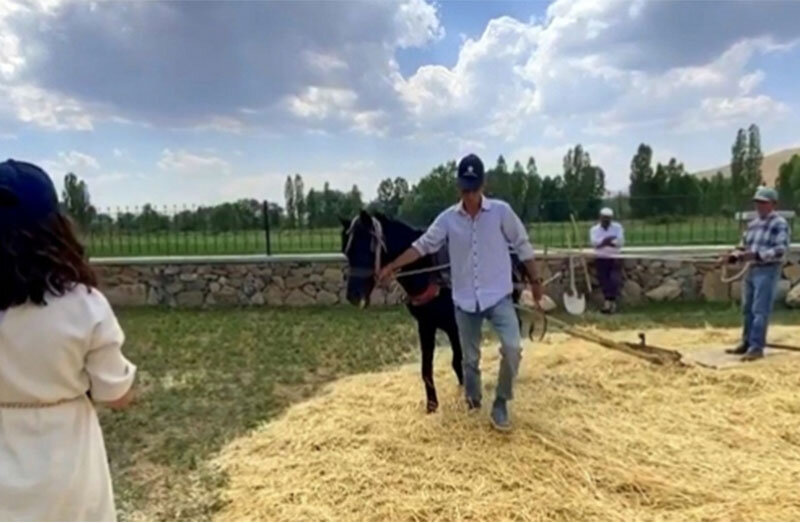 https://www.haberturk.com/bayburt-haberleri/79746352-kenan-yavuz-etnografya-muzünde-harman-senligi-duzenlendi
"Harman Festival" was held in Kenan Yavuz Ethnography Museum in Beşpınar village of Bayburt. In the event where agricultural tools used by manpower in the region were used for centuries, the crops were harvested by hand with a scythe, bonded and brought to the threshing in the museum with a horse carriage, and the wheat took its final form by riding a gem.
The "Harman Festival" accompanied by folk songs was the scene of colorful scenes.
It was stated that the beauties, culture, and forgotten conversations of Anatolia were tried to be kept alive with the organized event.
AK Party Deputy Prof. Dr. Zeynep Karahan Uslu, Dr. İbrahim Uslu, Businessman Ünal Vural, Journalist Dr. Şeref Oğuz from Bayburt, Kenan Yavuz Ethnography Museum Advisory Board Members and many citizens attended.