An international "land art" competition will be held at the Kenan Yavuz Ethnography Museum in Bayburt
18 August 2021
Posted by:

Muze Yonetimi

Categories:

Basında Biz, Duyurular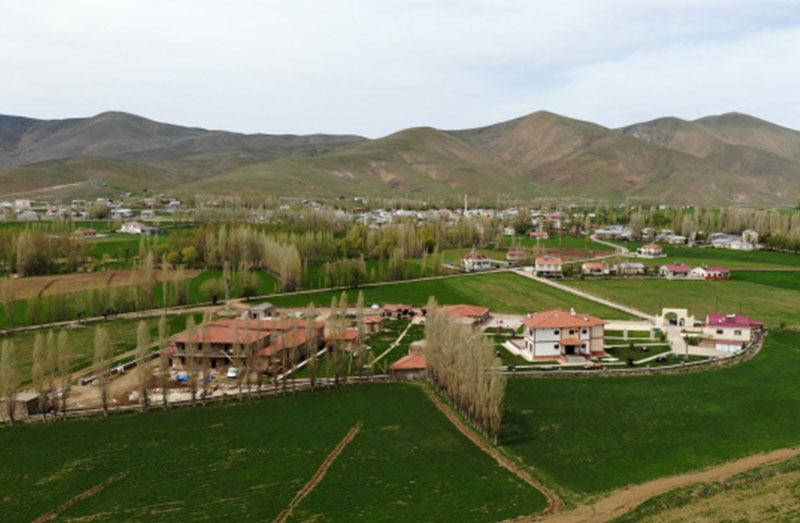 https://www.sondakika.com/haber/haber-bayburt-taki-kenan-yavuz-etnografya-muzesi-nde-14328945/
An international competition will be held as part of the "Land Art Project" at the Kenan Yavuz Ethnography Museum in Bayburt.
Kenan Yavuz, Member of the Advisory Board of the Ethnography Museum, who received the "2021 Silletto Award" in the "European Museum of the Year Awards" competition held every year by the European Museum Forum, which determines the most prestigious museums. Feride Çelik, in her written statement, stated that land art is an art practiced using only natural materials.
Çelik emphasized that land art, which first emerged in the USA in the 1960s, lost its meaning in the following years, first entering public spaces and then museums and galleries.
Stating that they started the "Land Art Project" in order to revive this type of art, which is on the verge of being forgotten, during the difficult pandemic process the world is experiencing, by taking advantage of the healing power of nature, Çelik stated that the event, which is open to international participation, will last 3 weeks.
Çelik stated that the applications for the competition, which will be held for the first time in Turkey, will end on 20 August.
Pointing out that it is also important that the project is carried out at the Kenan Yavuz Ethnography Museum, Çelik said:
"We particularly preferred that the Land Art Project be in the Kenan Yavuz Ethnography Museum, which was established in Beşpınar village of Bayburt with its environment, natural materials used, vision and mission and was selected as the museum of the year in Europe in the 'cultural heritage' category in 2021. After the evaluation of the applications of international artists, the artists selected by the jury will spend time in our museum and in the surrounding areas and realize their artistic production.
Land Art Project Coordinator Furkan Yavuz stated that they want to host international artists at the museum with the project.
Pointing out that the museum wants to enrich the selection of the museum of the year in Europe with an international project, Yavuz made the following assessment:
"Due to our success in establishing the time-space relationship and making the depth of culture visible, we were awarded the museum of the year in Europe by the European Museum Forum. We consider this success we have achieved in the international arena as a great opportunity to introduce the beauties of our country to the world. We will promote the beauties of Anatolia by making the works of art visible by hosting them in our museum, in our village and in Bayburt."
The conditions of application for the competition were published on the website "www.kenanyavusetnografyamuzesi.org".